Individual and Family Counselling
and Art Therapy Services Free 30 Minute Consultation Provided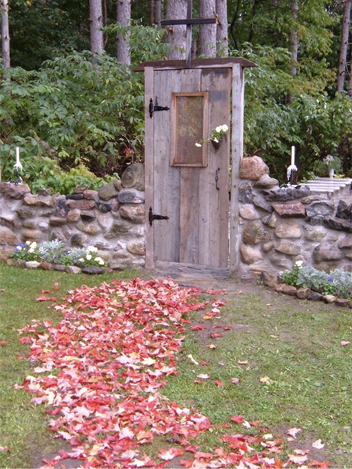 David Deschambault Certified Spiritual Director

David is a personal counselor and certified Spiritual Director who received his training at the Hayden Institute, North Carolina, and St Augustine's Seminary, Toronto. He has over 30 years of combined experience in mental health, addictions, corrections and law enforcement. He is a co-founder of Peace Bye Peace, a retreat center in Midland Ontario.

Father David Deschambault is an ordained priest in the Ecumenical Catholic Church of Christ (ECCC). Both he and his wife Sister Sandi are members of the New Order of Saint Francis (NOSF).

The Ecumenical Catholic Church of Christ (ECCC)
The ECC is truly a universal church. It is accepting of all faith traditions and will not refuse the sacraments to anyone who is asking for inclusion. The ECCC believes in the essential unity of all peoples and those who teach and practice the faith of the Universal Catholic Church. It also upholds the sacramental unity of those in communion with validly consecrated Bishops of Apostolic Succession.
To understand the history of our church we must look back to 1889 when following Vatican I, the Old Catholic Church took root when a handful of Roman Catholic Bishops rejected the Doctrine of Papal Infallibility. This resulted in the Council of Utrecht which led to the Declaration of Utrecht. Since this split the Old Catholic Church has been growing and has become known in Canada and throughout the world as the ECCC.

As a result of the faithful's global acceptance of the Old Catholic Church, the Roman Catholic Church has acknowledged its Apostolic Succession in a document called "Dominus lesus". This document is contained in the Roman Church's Congregation for the Doctrine of the Faith and is signed by Pope John Paul II.

This document clearly states that because of Apostolic Succession the Roman Church must accept the validity of the Old Catholic Church and all its sacraments. However, we must also remember that the spirit of the Creator cannot be contained in any document. The ECCC is happy to accept this recognition but is not bound by the Roman Church. We are only open to the spirit and will continue to commit ourselves to the spiritually marginalized.


Please contact Father David or Sandi at (705) 527-0493 Ext. #1 to arrange for an appointment to view the chapel
Counselling and Art Therapy for Midland, Barrie, and Simcoe County
2238 Old Fort Road, Midland Ontario L4R 4K3